Doing business better 
The Manufacturing Industry excels in innovation, engineering, and production. But at the same time, manufacturing companies are finding it tougher to generate new business. 
TEUN helps them do better business.
The result: the right leads, better orders, and more turnover. In this way, we make OEMs, machine builders, and industrial manufacturers commercially future-proof.
Expertise makes all the difference
Marketing for the Manufacturing Industry is a special discipline. So special, in fact, that we have specialized in it completely. For over 10 years now, we help OEMs, machine builders, and industrial manufacturers do better business.
As an industrial marketing company, we do this by thoroughly immersing ourselves in your company and your market. Then, based on our years of experience in industrial marketing with numerous other companies in the manufacturing industry, we work with you on creating a streamlined commercial process.
Exclusively for the Manufacturing Industry
Knowledge and data driven
Focus on the long term
Result-oriented approach
Unique position: 100% independent
Knowledge article
Industrial marketing: the 5 most common mistakes
When industrial marketing is used for the right purpose, incredible results can be achieved. But what works and what definitely doesn't work? We list the five most common mistakes.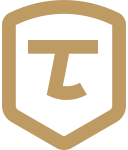 Doing business better,
one step at a time
Proposition
Potential customers need to know from the outset: look no further, I'm definitely putting this company on my shortlist.
Strategy
Aligning your sales process seamlessly with the buying process of potential customers. This requires a strategic approach.
Management
Professional industrial marketing management leads to the desired results. Especially if it forms a balanced interaction with sales.
Knowledge session
Doing business even better
Discover in 45 minutes how your manufacturing company does business even better, so that it becomes commercially future-proof. In a completely sustainable way and also in line with your growth ambitions.