Don't miss out on any more sales and let your company grow
Use industrial marketing for even better commercial results.
Industrial marketing company
As an industrial marketing company, we know better than anyone that the digital age offers the manufacturing industry tremendous commercial opportunities.
If you, as an industrial company, miss out on these opportunities, you will fall behind unnoticed.
You will miss out on turnover; the risk increases that competitors will overtake you, and your company's growth could come to a standstill...
Of course, you want to prevent this from happening. After all, you have healthy growth ambitions to achieve.
Customer Story
"High-quality new business leads"
Jan-Frederik Kalee, CEO at Semecs:
"Since TEUN started working for us, the number of new leads from the market has grown significantly. That means as an industrial marketing agency, they are attracting high-quality new business, something we never really managed to do ourselves."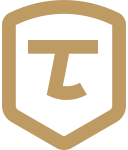 Industrial
marketing agency
Strategy
Find out how to use industrial marketing for even better commercial results.
Implementation
Ready to achieve results together? We take the lead and get to work in a targeted way.
Consultancy
We share our knowledge and provide the necessary insights based on years of expertise.
Start today
Unlock the power of industrial marketing
Are you looking for a specialized industrial marketing agency? Or would you like to know more about industrial marketing? Then, don't hesitate to get in touch with us.