Don't miss out on any more sales, and let your company grow
Use industrial marketing for even better commercial results.
Industrial marketing specialist
The digital age offers the Manufacturing industry enormous commercial opportunities. If you, as an industrial company, miss out on these opportunities, you will fall behind unnoticed.
You will miss out on turnover, the risk increases that competitors will overtake you and the growth of your company could come to a standstill...
As the person with the final responsibility, you want to prevent this from happening anyway. After all, you have healthy growth ambitions to achieve.
Customer Story
"High-quality new business leads"
Jan-Frederik Kalee, CEO at Semecs:
"Since TEUN started working for us, the number of new leads from the market has grown significantly. That means they are attracting high-quality new business, something we never really managed to do ourselves."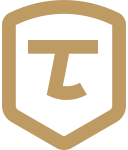 Let's grow your
business together
Advice
Benefit from years of experience providing advice and support for your marketing employee(s).
Optimization
Want to increase your market share? With smart improvements, we boost your marketing.
Campaigns
Targeted campaigns to obtain specific leads are ideal when entering a new market.
Don't miss out on any more sales
Let your industrial company grow
Curious about what industrial marketing can do for your business? Don't hesitate to get in touch with us. We will show you how this works and the results it generates using practical examples.