Unleash the power of Industrial Marketing
Don't miss out on turnover and grow your industrial company.
15+ years of experience
Both strategic and executive
International customers
Knowledge and data-driven
Industrial marketing company
The Manufacturing Industry is evolving rapidly across engineering, production, and especially commerce, thanks to the unprecedented opportunities of the digital age.
If you, as an industrial company, miss out on these opportunities, you will fall behind unnoticed.
This poses the risk of missing out on significant revenue, allowing competitors to outpace you, and halting the growth of your business
This is something you definitely want to avoid, given your serious growth aspirations.
TEUN - Industrial Marketing Company ensures that potential customers proactively reach out to you.
Not just any customers, but the right customers, for now and in the years to come.
This allows your sales team to focus on selling, while you can concentrate on shaping the future of your company without distractions.
We make this possible through the application of industrial marketing and offer three key services.
Don't miss out on turnover and grow your industrial company: unleash the power of industrial marketing.
Dozens of industrial companies preceded you.
Customer Story
"High-quality new business"
Jan-Frederik Kalee, SERO EMS Group:
"Since TEUN started working for us, the number of new leads from the market has grown significantly. That means as an industrial marketing agency, they are attracting high-quality new business, something we never really managed to do ourselves."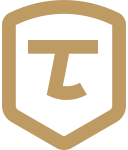 Discover opportunities
1. Consult
During this consult (free, 45-min.), we'll analyze your marketing issues, propose solutions, and highlight growth opportunities.
2. Plan
You will receive a one-page personalized action plan, outlining the specific steps needed to seize these opportunities.
3. Growth
We follow a step-by-step approach, keeping you updated on progress and delivering results to fuel your business growth.
Industrial marketing
The 5 Most Common Mistakes
Eight out of ten marketing recommendations do not apply to industrial companies. But what does work, and what doesn't? We share the five most common mistakes and how to avoid them.