Technical Marketing Agency
Fully specialized in technical marketing.
15+ years of experience
Both strategic and executive
International customers
Knowledge and data-driven
Technical marketing agency
TEUN - Marketing Manufacturing was born from the pure motivation of two entrepreneurs with years of experience in online marketing.
Throughout their careers, they have focused primarily on supporting manufacturing companies.
For example, they played a crucial role in the digital presence of leading industrial companies, such as Vanderlande.
Many years later, TEUN has grown into a specialized agency with unique expertise.
We are committed and combine common sense with decisiveness, but never take hasty decisions.
Our approach is goal-oriented and based on proven methodologies. With a focus on the long term, because we believe in sustainable success.
Don't miss out on turnover and grow your industrial company: unleash the power of industrial marketing.
Dozens of industrial companies preceded you.
Our philosophy
"A sector where true value is still being added"
Tim van der Aa, TEUN:
"We believe in the Manufacturing industry, a sector where real value is still being added. We also believe that the digital age has unprecedented commercial opportunities to offer. As a technical marketing agency, we help our clients take full advantage of these opportunities."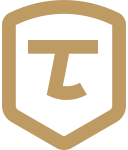 Discover opportunities
1. Consult
During this consult (free, 45-min.), we'll analyze your marketing issues, propose solutions, and highlight growth opportunities.
2. Plan
You will receive a one-page personalized action plan, outlining the specific steps needed to seize these opportunities.
3. Growth
We follow a step-by-step approach, keeping you updated on progress and delivering results to fuel your business growth.